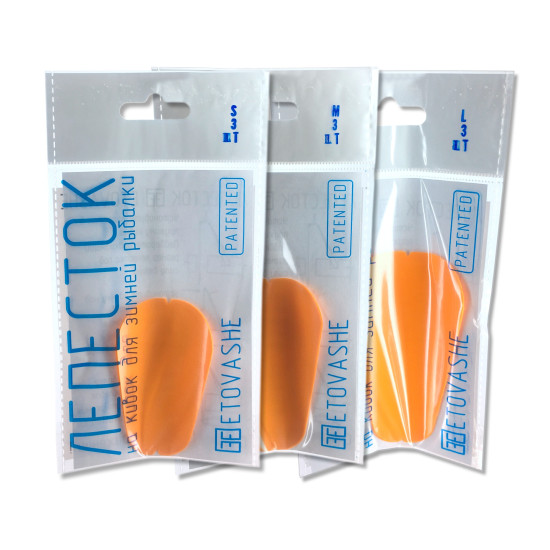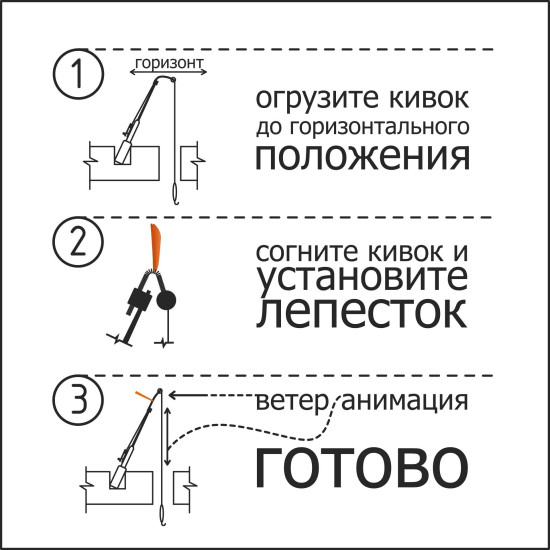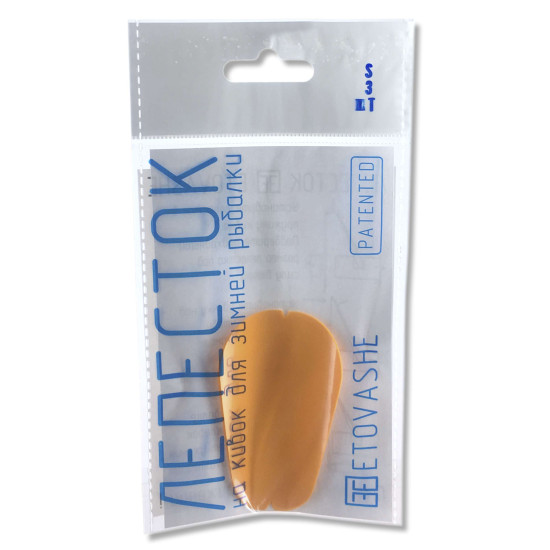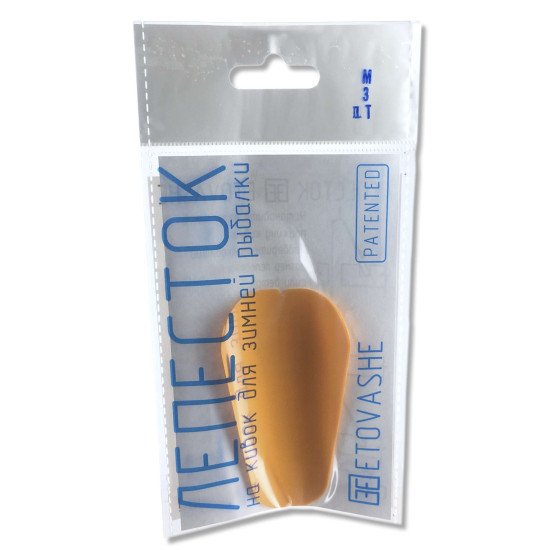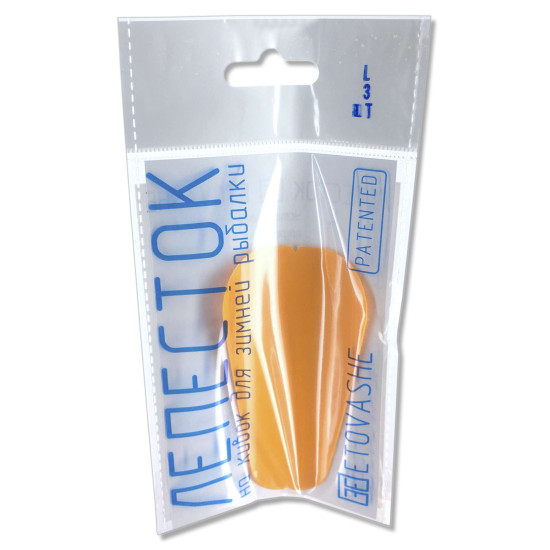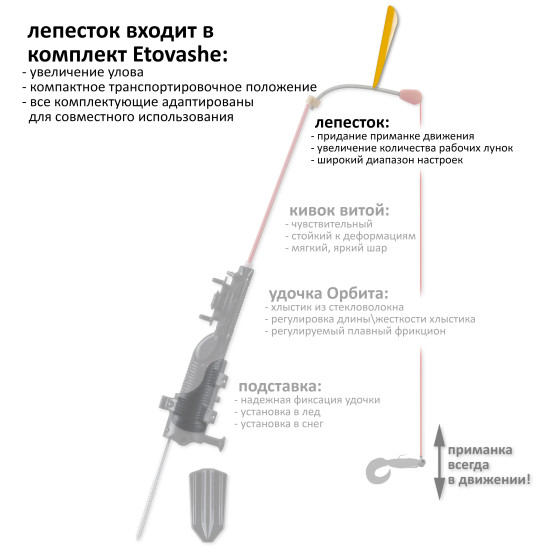 Petal Etovashe to spring bobber
stock:

   

brand: Etovashe
SKU:

EE-LNK-***

weight:

5.00г

dimensions:

10.00мм x 80.00мм x 150.00мм

country:

Russia
more photos and videos in reviews:
description
With the onset of winter, the fish become less active, so for effective winter fishing, bait animation is necessary on all of your holes. Keeping the tackle in constant motion takes a lot of effort, time and limits the number of holes controlled.
A petal (flag) set on a spring bobber, like a sail with the help of the wind, transmits amplitude oscillatory movements to the bait. Thus, it automates the process of animating the tackle and you can control more rods, which leads to an increase in the catch.
The petal performs the animation of the bait for you, raising the nod up and at the same time does not interfere with the nod to perform the function of a signaling device when it goes down when biting. You just need to choose the optimal petal size and set the rod against the flow of wind.
| | | | |
| --- | --- | --- | --- |
| Size | S | M | L |
| Bait weight | up to 8 gr. | up to 14 gr. | up to 23 gr. |
The larger the gust of wind, the smaller the size (petal) of the flag for the ice fishing rod should be. We also provided the ability to set the petals both with the wide part in the spring bobber, and with the narrow one, which helps to more accurately adjust the sensitivity to gusts of wind.
Especially for the petal, the spring bobber Etovashe is designed, which is adapted and great for the petal. You can familiarize yourself with its characteristics and advantages on the page spring bobber [gatehouse] for winter fishing
The Petal also works in conjunction with other spring bobber. These spring bobber are best used when fishing with heavy lures or smelt rigs.